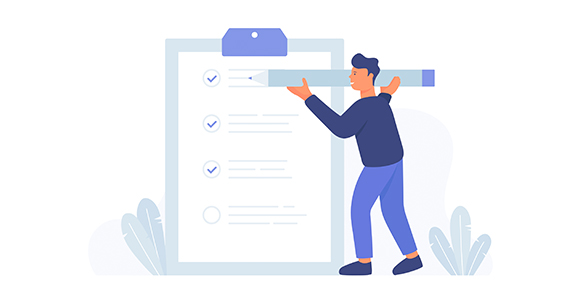 C

ould you recall every valuable item you have, if your home was damaged, destroyed or subject to a burglary? Most of us couldn't. That's why a complete home inventory is so important, not only to you, but to your insurance company as well.
Reasons why its worth taking the time to document every valuable item:
You'll know what you have and if your insurance coverage will cover you completely in the event of a loss
If you experience a loss, the claims process will be faster and easier
You may need it for estate planning purposes
It can help you keep track of valuables if you move or store things outside your home
To put together a home inventory yourself, you may follow these simple steps:
Use a camera or your phone to take pictures – of the item itself and the purchase receipt and/or valuation certificate
Photograph one room at a time – Take multiple shots from different angles, documenting the contents and how they are set up.
Photograph any high-value items, collectibles, or extremely unique pieces individually – Remember to look in places such as drawers and closets for valuables – and don't forget handbags.
Consider these tips when taking pictures of special items:
Artwork – Take pictures of the artwork from multiple angles to avoid potential glare from head-on shots. Record the artist's signature, medium, title, date and edition number if applicable.
Jewellery – Take close-ups of jewellery in good, natural light using a macro lens.
Silver and china – Document one full place setting and capture the marking or hallmark, if possible.
Valuable rugs – Take pictures of the front and back of the rug to verify how it is made.
Electronics and appliances – Take pictures of the pieces as well as their serial or model numbers.
Organise your list 
Group together less valuable items into one entry, such as decorative items, sporting goods, kitchen goods, etc.
For individual items, list quantity, maker, artist and value, if known. Include the image ID associated with that item.
Reference any invoices or receipts you have kept, to document detailed information such as purchase price or value.
If you don't have time to create a spreadsheet or would like the capability to attach invoices, etc. to your inventory, try using an inventory app or home management software, such as HomeZada.
General Advice Warning
The information provided is to be regarded as general advice. Whilst we may have collected risk information, your personal objectives, needs or financial situations were not taken into account when preparing this information. We recommend that you consider the suitability of this general advice, in respect of your objectives, financial situation and needs before acting on it. You should obtain and consider the relevant product disclosure statement before making any decision to purchase this financial product.