Advice you can trust
Great advice is based upon partnering with our clients to form strong relationships by understanding their business. Our tailored advice strategy is what sets us apart.
Here for You when it matters Most
In the event of the claim Everest Risk Group will act as your claim advocate to ensure your claim is managed efficiently and your maximum claim entitlement available under the policy is achieved.
Award Winning Practice.
We have been awarded with Platinum Practice status from Insurance Advisernet. Platinum Practice identifies our business as being at the peak of our organisation, for compliance, advice, service, and client management.
Positioning issue? Since 2003, Everest Risk Group has been focussed on understanding our client's business and insurance exposures to deliver individually tailored insurance solutions at cost effective pricing.
Everest Risk Group provides comprehensive Insurance Broking services to the Financial Services sector (AFSL), Professions, ASX Companies, Family Offices, SME's, Property Owners, Information Technology providers, Manufacturing and Not-for-Profits.
We endeavour to build long term mutually beneficial relationships, with client service and advice our number one priority.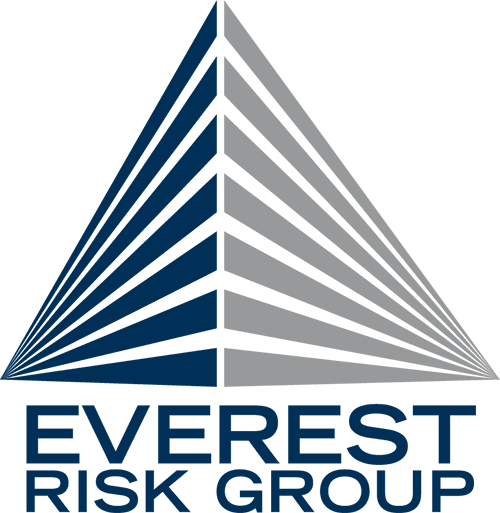 Our Commitment to You
Everest Risk Group prides itself on the individual service and risk analysis we can provide to our clients. We provide the solutions needed to help survive the consequences of risk no matter what industry, specialisation or scope of our client's businesses.
As your appointed General Insurance Adviser, we will:
Always put the client first and ensure we exceed our client's expectations;
Act transparent, professional and in an ethical manner;
Anticipate our client's needs;
Identify the risks our clients face in advance of our client contacting us;
Act as an extended part of our client's risk management team rather than an 'arms length' consultant;
Working as a team to deliver seamless service and claims management to our clients.
At Everest Risk Group, we are committed to helping your business succeed.
Strength under the Insurance Advisernet Banner
Everest Risk Group is proud to be a Corporate Authorised Representative of Insurance Advisernet (IA), one of Australasia's biggest General Insurance Brokers. Whilst we can achieve the most competitive pricing given our buying power, we pride ourselves on educating our clients on the cover they are purchasing and identifying any shortfalls prior to a claim, and how the cover can be tailored to achieve the most comprehensive cover available in the market.
Our affiliation with IA allows us to remain nimble, focussing on being service and advice orientated whilst offering all the benefits of a large insurance broking firm.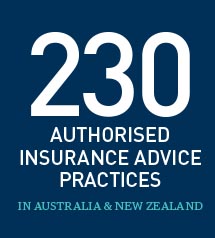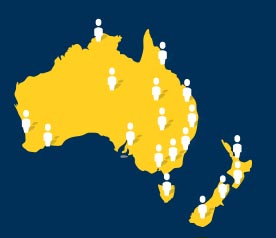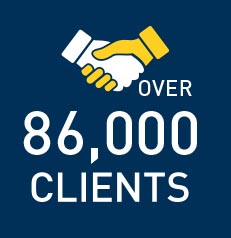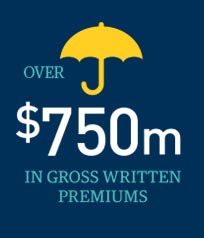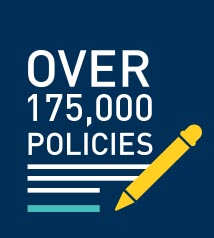 Local Understanding. National Strength.
Everest Risk Group is proud to be an Authorised Representative of Insurance Advisernet Australia Pty Ltd AFSL No. 240549, a network of more than 230 insurance advisers across Australia and New Zealand. Insurance Advisernet is a principal member of the National Insurance Brokers Association and the largest member of the publicly listed AUB Group – one of the leading general insurance broking groups in Australasia with over 450,000 clients. This relationship gives Everest Risk Group access to unrivalled financial strength, business efficiencies and buying power that spans every major insurer in Australia and New Zealand, as well as access to major overseas insurers when required.

The Australian Mens Shed Association (AMSA) has been working with Everest Risk Group since 2015. Everest has managed every aspect of our national group purchasing insurance program for all our 26,000 insured members and some 700 locations throughout Australia.
Everest has become the trusted advisers to our membership, providing a sounding board for all manner of advice related to insurance and risk management. Whether it be from claims advocacy, through to implementing online systems, to streamline the renewal and claims processes. The team at Everest have shown the capability to serve at each opportunity and make themselves easily contactable and reachable to our large member base, which is of significant value.
Everest continue to deliver an insurance program that provides our member Sheds and their member base significant levels of trusted insurance cover at a very affordable price.
Melissa White
Membership/Insurance Manager
Australian Mens Shed Association
We have been using the team at Everest Risk Group since 2009 to source and advise us on our Investment Managers Insurance policy. We have found Robert Huntley to have a strong working knowledge of our business and the risks we need to manage. Everest make certain our insurance program is compliant with our ASIC Professional Indemnity obligations. The team is always only ever just a phone call or email away with fast and personalised responses to my queries and concerns.
Ben Griffiths
Managing Director
We have worked with Everest Risk Group for over 10 years and have found their level of service and professionalism to be of the highest standard. Everest has the years of industry experience and access to a vast underwriting network to ensure we are covered by the best available policy.
Anthony, Robert and Sean have made themselves available to personally assist us through the complications associated with the policies required for our accounting business. They make the time to understand our business and this provides us with the confidence to know our insurance risks have been fully considered.
We have no hesitation in recommending Everest to anyone looking for a high-quality insurance broker.
Michael Walker
Partner | Chartered Accountants
Walker Wayland NSW (Sydney)